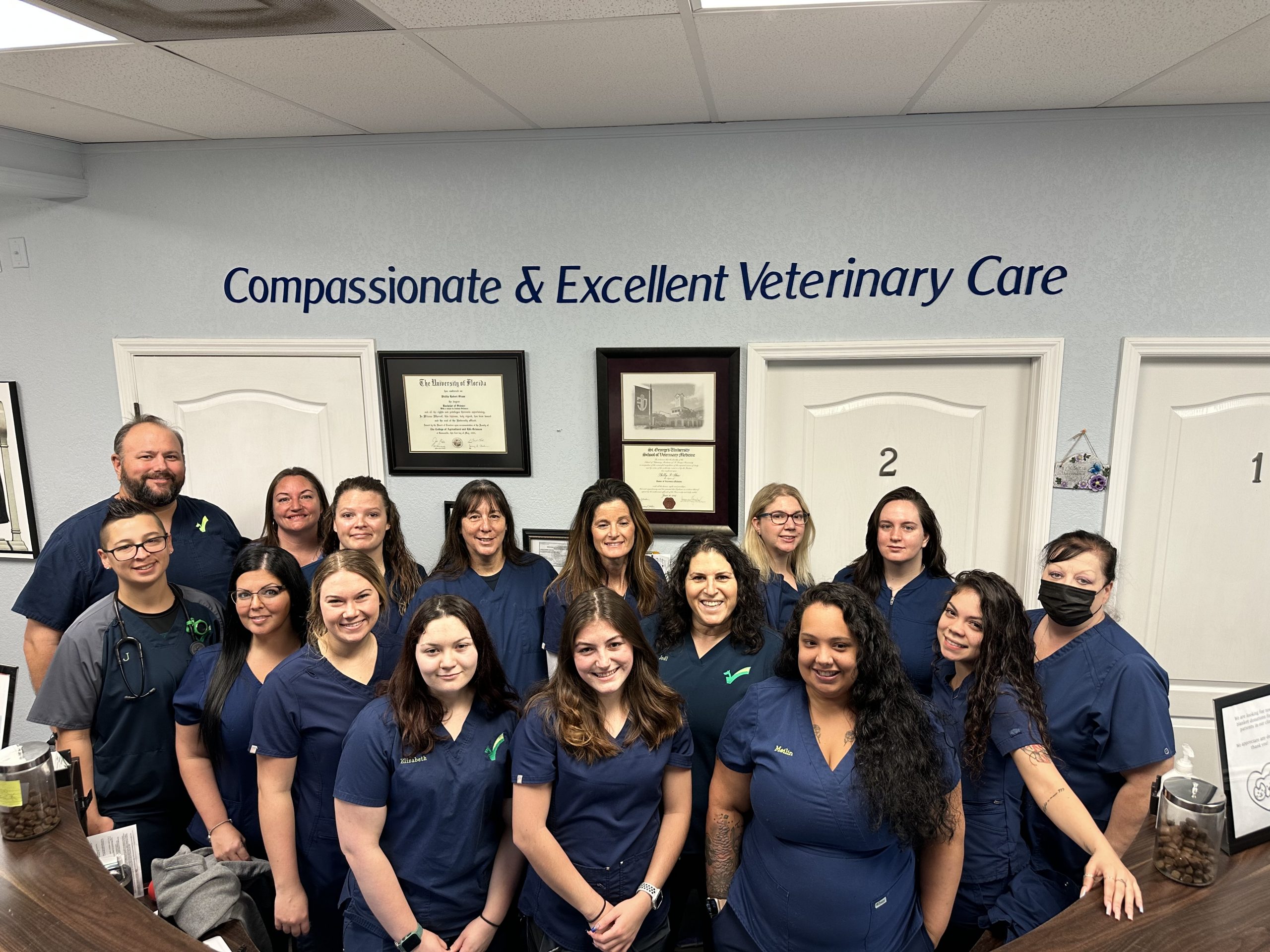 Your Punta Gorda Veterinarian
Choice Veterinary Services in Punta Gorda is an affordable full-service veterinary clinic and hospital providing care to Charlotte and Lee Counties. Our mission is to provide compassionate and excellent, comprehensive veterinary services to clients committed to their pets' health care. Our veterinarians and staff also believe in providing the best therapy for each patient, with a combination of Eastern and Western medicine for the ultimate outcome.
For our clients' convenience we offer an online pharmacy, web-based medical records and notifications. Emergencies can occur at anytime, at Choice Veterinary Services we offer same day drop off service or will fit sick pets in throughout the day to catch disease early and ensure a fast recovery.
What Our Clients Say
All of the staff are amazing but I have to give a special shout out to Alayna Murphy and Dr. Shaw for the wonderful care they gave to one of my babies (have 5 but this one is the most spoiled) Little Bit during her dental cleaning and the removal of a fatty mass. Dr. Shaw goes above and beyond to assure we know exactly what is going on and Alayna is the best vet tech around!!! She cares for my babies just like she does her own!!! Thank you from the bottom of my heart!!!!!!
Nancy W.
Alayna at Choice Vet went above and beyond for the care of my dog. She was so helpful and knowledgeable. Alayna knew exactly what I was going through with my dog and made the process of getting a surgery so much easier. I wouldn't go to any other vet because Dr. Shaw along with Alayna and their staff exceeds my expectations of a vets office and treats my pets like their own!
Tia D.
Choice Vet is the best office around. They have been super helpful with my dog, Lucy. I highly recommend Dr. Shaw and the vet tech Alayna there is amazing!
Robin B.
This place was great. Called first thing on a Monday am to get my K-9 in for a visit as a new 'patient' for a possible urinary tract infection....they confirmed, did a manual exam to palpate for stones...(which thank goodness he felt none) gave us pain meds and antibiotics for her and off we went. Super kind people there and would definitely recommend this facility to anyone.
Brandy H.