Our staff at Choice Veterinary Services consists of well-trained and highly qualified personnel. We constantly strive to provide the best medical and surgical care possible for our patients. We are a full-service hospital, capable of handling almost any medical or surgical problem. This means that we can provide a wide range of specialized and routine services for our patients. Some of these services include: Hospitalization & Radiographs, Ultrasound, Dental Wellness & Oral Surgery, Acupuncture, and Laser. We are also Certified Reproductive Zoetis Frozen Center, offering specialized reproductive services. The compassionate and excellent medical staff at Choice Veterinary Services builds a family relationship with you as our client and your furry family member.
---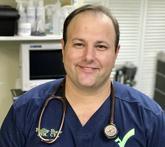 Dr. Phillip Shaw
I am a graduate of St George's University College of Veterinary Medicine in Grenada. Before receiving my veterinary training, I was raised in Mt. Dora, Florida working in a mixed animal practice since the age of 15. My passion of animal medicine grew at the University of Florida where I received my Bachelors in Animals Sciences. (Go Gators!)
After graduation I furthered my skills in Eastern Veterinary Medicine becoming a Certified Veterinary Acupuncturist, from the Chi Institute, to help give alternative therapies to my patients. For 7 years I practiced in Orlando, Florida. I served as Chief of Staff for 3 years in a multi-doctor practice. There I pursued further training in advanced surgical techniques including fracture management/repair, stabilization of the canine knee after ACL rupture, abdominal ultrasound and dentistry.
Recently, my wife, Caryn, our daughter, Harper and our son, Leo, and I moved to the Southwest Florida area to realize our dream of opening our own veterinary practice, Choice Veterinary Services. I've since become a member of the Punta Gorda Chamber of Commerce. When I'm not in the office, I enjoy boating, in-shore and off-shore saltwater fishing, and playing bluegrass music (with Dr. Steely). A few years ago, we welcomed our newest addition Maui, our french bulldog, to the Shaw family.
---

Jodi Hess
I moved to Florida 8 years ago from Philadelphia, Pennsylvania. I have been working at Choice Veterinary Services since August 2011. I was very excited to have the opportunity to start my career in the veterinary field. We at Choice Veterinary Services work hard everyday to help all our patients and make a great experience for our clients. When not at work, I keep myself busy doing a whole lot of nothing. I do spend most of my weekends with my three dogs Zoe, Parker, and Finn. Also, on Saturdays I am usually spending the morning with my handsome horse Charlie. When I get the chance, I go on trail rides with my coworkers. My happy place is any beach with my partner, Mary, and spending time with my family.
---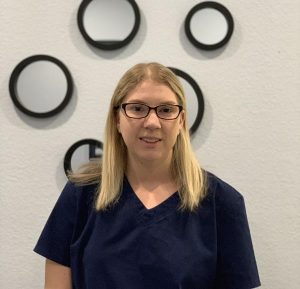 Makayla
I was born in Fort Myers Florida and My family and I moved to Cape Coral where we reside now. I am currently attending Veterinary Technician school and work at Choice Veterinary Services as a veterinary Assistant.
When at home we have two family dogs that are always willing to hang out with me while I am doing my schoolwork. On my free time I spend it with my family and boyfriend.
---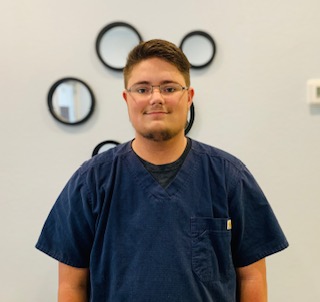 Brendan
I am one of the newest members in the veterinary field at Choice Veterinary Services. I was born in Mississippi, and moved to Florida with my family eight years ago. I am now working as a veterinary assistant, but training to be a veterinary technician. I truly enjoy every day that I am working with the animals and even more the education I'm getting at Choice Veterinary Services. On my free time I am playing video games or spending time with my family & friends. I can't forget about my best buddy Oakley (Oakley is a 100 pound white German Shepherd). Along with Oakley I have 7 cats and my Mom's dog. So, pretty much my time is spent loving on all my animals.
---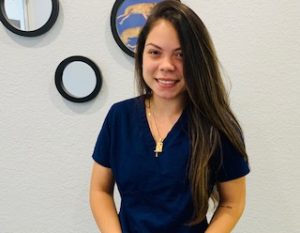 Quirian
My family and I moved to Florida from Puerto Rico when I was 11years old. I Graduated from the Academy in Port Charlotte Florida. After graduating I followed my passion for animals to become a veterinarian technician. I received my certification as a CVT from Southern Technical college in Port Charlotte. I am in now working at Choice Veterinary Services as a CVT and learning to become a technician. I really enjoy working in the field and helping animals.
When not working I am spending time with family and friends. You can usually find me at a beach. When I am at the beach, I tend to stay most of the day, so I can watch the sunset. My four-legged best friend is Achilles, who is a little black and white pit bull.
---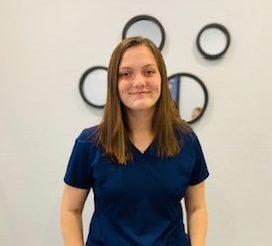 McKenzie
I am born and raised in Punta Gorda Florida. I have been passionate for all animals since elementary school. I graduated from Charlotte High and then went directly to Southern Technical College. I absolutely love going to college and learning about how to care for animals. I did my internship with Choice Veterinary Services and now working here as a technician in training. I truly love my job and the career path that I chose for my future.
My free time I am spending with my boyfriend and family doing all sorts of activities. Four wheeling and hunting are a couple of my favorite. My two dogs Hank and Busch are my loves and I also spend a lot of time with them.
---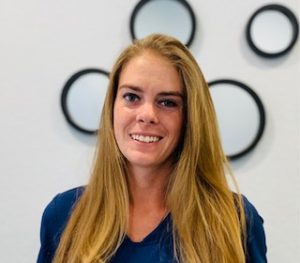 Megan
I was born in Pennsylvania and moved to Florida when I was seven years old.
My passion for the veterinary field started at age fourteen. I started my career over eight years ago in emergency medicine and specialized in Cardiac and Neuro. Then started to work with an equine specialist, after working with equine medicine I went back to work in a general practice.
I am now working at Choice Veterinary Services as a surgery technician.
I have a new dog named Heidi who is a Bernese Mountain Dog, my favorite breed. On my time off I enjoy riding my horses with My boyfriend. When not riding or spending time riding, I am usually at the beach.
---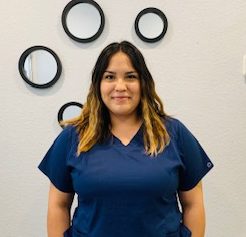 Monica
My family and I moved to Florida in 2019 from Chicago where I was raised. Since living in Florida, my fiancé and I have two sons and 1 dog. I have always wanted to work with animals and when I was living in Chicago I worked as a nanny for a veterinary technician. That is where I found my passion for animals because I was able to shadow her at work.
Last year I attended Southern Tech where I got my CVA certification. I have been working at Choice Veterinary Services for almost a year now and training to become a veterinary Technician.
My favorite sport is soccer and I have been playing since I was three years old. It is so much fun to teach my two sons to play. We go to the park a lot on my days off and play basketball and soccer. As a family we love to swim and play in the pool with the kids.
---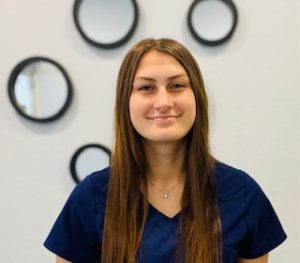 Samantha
I was born in Michigan and moved to Florida with my family when I was ten years old. I graduated from Charlotte High School 2020, and this is where I started my veterinary career. I enrolled in the Veterinary Assistant Program. I have recently started working in the veterinary field and will also be continuing my education in Veterinary medicine.
When not working my sister and I are working with our cows and training them for show. We have been showing cows all over the state for several years. I also have two dogs that take up the rest of my time when not showing or working with my cows.
---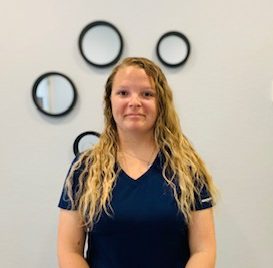 Katie
I was born and raised in Charlotte County and graduated from Charlotte High School. I started the veterinary program in high school where I began my passion, for working with animals. I have now been working in the field for the past six years and working as a Veterinary Technician with Choice veterinary Services.
My hobby is competing in the BMX races. I race with my boyfriend on the weekends, where we race states and national. When not racing I am being entertained by my two dogs.
---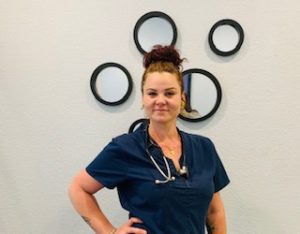 Tiara
Bio Coming Soon!
---