Our staff at Choice Veterinary Services consists of well-trained and highly qualified personnel. We constantly strive to provide the best medical and surgical care possible for our patients. We are a full-service hospital, capable of handling almost any medical or surgical problem. This means that we can provide a wide range of specialized and routine services for our patients. Some of these services include: Hospitalization & Radiographs, Ultrasound, Dental Wellness & Oral Surgery, Acupuncture, and Laser. We are also Certified Reproductive Zoetis Frozen Center, offering specialized reproductive services. The compassionate and excellent medical staff at Choice Veterinary Services builds a family relationship with you as our client and your furry family member.
---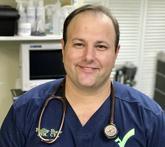 Dr. Phillip Shaw
I am a graduate of St George's University College of Veterinary Medicine in Grenada. Before receiving my veterinary training, I was raised in Mt. Dora, Florida working in a mixed animal practice since the age of 15. My passion of animal medicine grew at the University of Florida where I received my Bachelors in Animals Sciences. (Go Gators!)
After graduation I furthered my skills in Eastern Veterinary Medicine becoming a Certified Veterinary Acupuncturist, from the Chi Institute, to help give alternative therapies to my patients. For 7 years I practiced in Orlando, Florida. I served as Chief of Staff for 3 years in a multi-doctor practice. There I pursued further training in advanced surgical techniques including fracture management/repair, stabilization of the canine knee after ACL rupture, abdominal ultrasound and dentistry.
Recently, my wife, Caryn, our daughter, Harper and our son, Leo, and I moved to the Southwest Florida area to realize our dream of opening our own veterinary practice, Choice Veterinary Services. I've since become a member of the Punta Gorda Chamber of Commerce. When I'm not in the office, I enjoy boating, in-shore and off-shore saltwater fishing, and playing bluegrass music (with Dr. Steely). A few years ago, we welcomed our newest addition Maui, our french bulldog, to the Shaw family.
---

Jodi Hess
I moved to Florida 8 years ago from Philadelphia, Pennsylvania. I have been working at Choice Veterinary Services since August 2011. I was very excited to have the opportunity to start my career in the veterinary field. We at Choice Veterinary Services work hard everyday to help all our patients and make a great experience for our clients. When not at work, I keep myself busy doing a whole lot of nothing. I do spend most of my weekends with my three dogs Zoe, Parker, and Finn. Also, on Saturdays I am usually spending the morning with my handsome horse Charlie. When I get the chance, I go on trail rides with my coworkers. My happy place is any beach with my partner, Mary, and spending time with my family.
---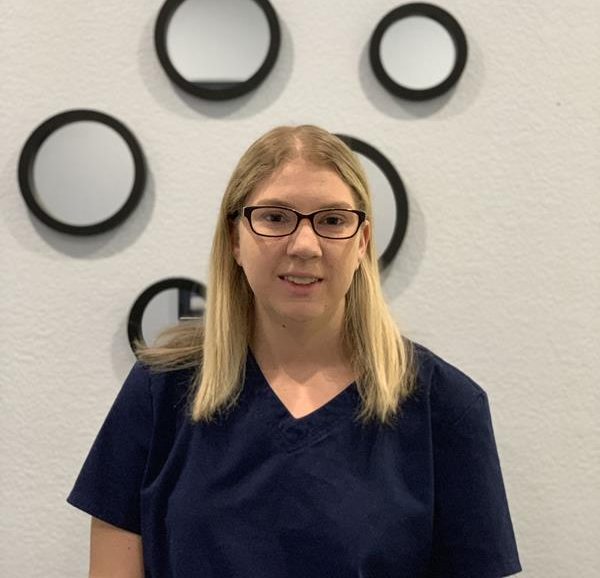 Makayla
I was born in Fort Myers Florida and My family and I moved to Cape Coral where we reside now. I am currently attending Veterinary Technician school and work at Choice Veterinary Services as a veterinary Assistant.
When at home we have two family dogs that are always willing to hang out with me while I am doing my schoolwork. On my free time I spend it with my family and boyfriend.
---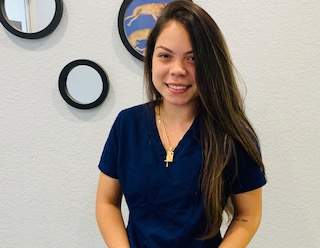 Quirian
My family and I moved to Florida from Puerto Rico when I was 11years old. I Graduated from the Academy in Port Charlotte Florida. After graduating I followed my passion for animals to become a veterinarian technician. I received my certification as a CVT from Southern Technical college in Port Charlotte. I am in now working at Choice Veterinary Services as a CVT and learning to become a technician. I really enjoy working in the field and helping animals.
When not working I am spending time with family and friends. You can usually find me at a beach. When I am at the beach, I tend to stay most of the day, so I can watch the sunset. My four-legged best friend is Achilles, who is a little black and white pit bull.
---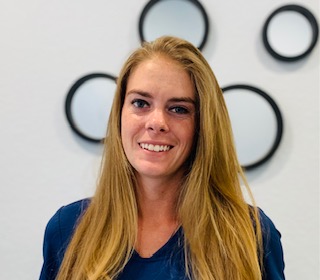 Megan
I was born in Pennsylvania and moved to Florida when I was seven years old.
My passion for the veterinary field started at age fourteen. I started my career over eight years ago in emergency medicine and specialized in Cardiac and Neuro. Then started to work with an equine specialist, after working with equine medicine I went back to work in a general practice.
I am now working at Choice Veterinary Services as a surgery technician.
I have a new dog named Heidi who is a Bernese Mountain Dog, my favorite breed. On my time off I enjoy riding my horses with My boyfriend. When not riding or spending time riding, I am usually at the beach.
---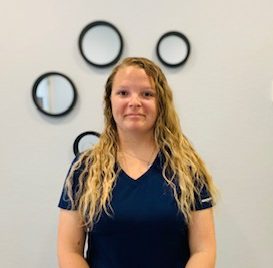 Katie
I was born and raised in Charlotte County and graduated from Charlotte High School. I started the veterinary program in high school where I began my passion, for working with animals. I have now been working in the field for the past six years and working as a Veterinary Technician with Choice veterinary Services.
My hobby is competing in the BMX races. I race with my boyfriend on the weekends, where we race states and national. When not racing I am being entertained by my two dogs.
---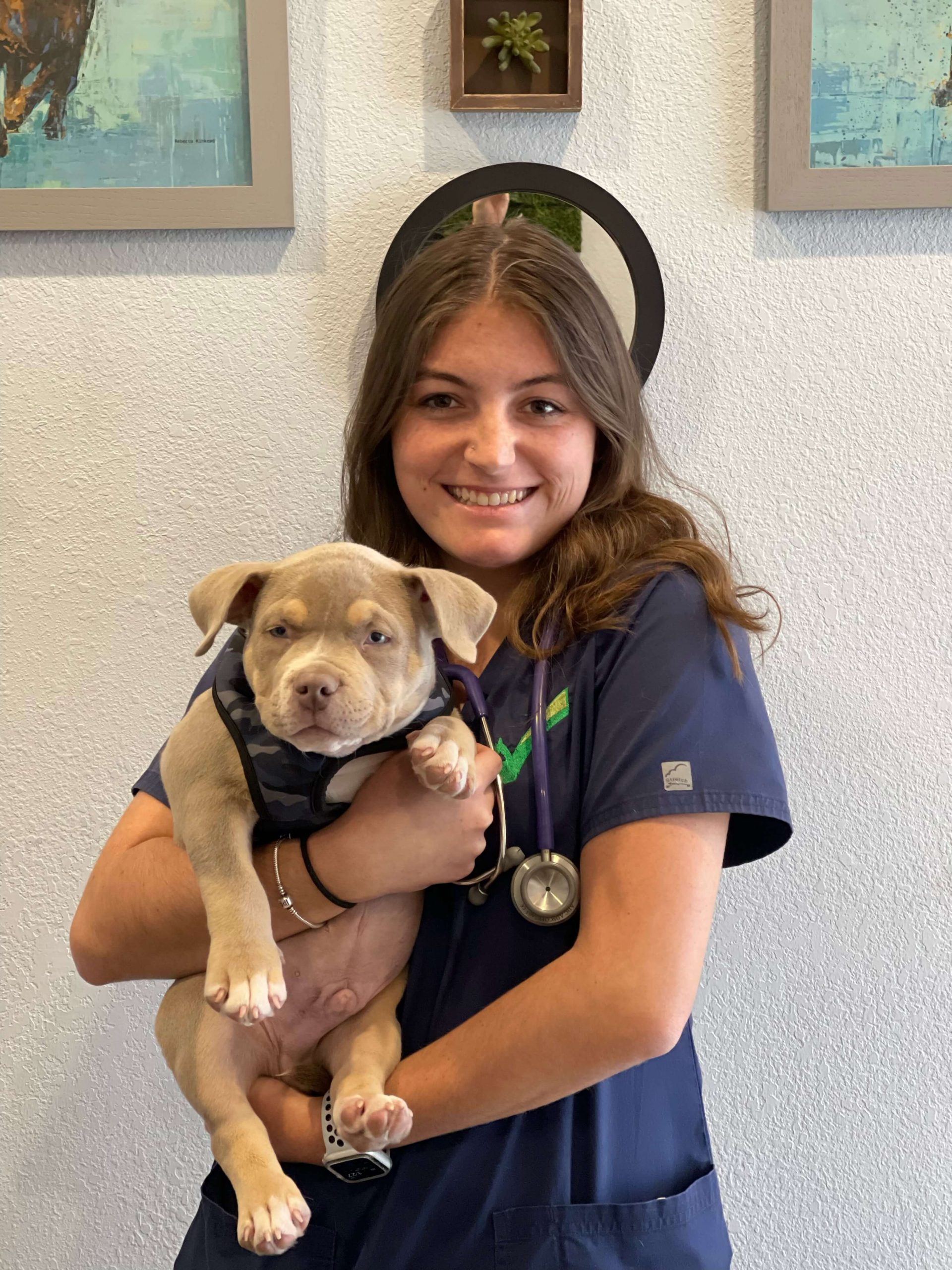 Julia
I was born and raised in Florida.
My whole life I have been interested in veterinary medicine and choosing veterinary medicine as my career. I have been working in the field for over a year now as a veterinary assistant. I have learned so much working at Choice Veterinary Services, and being that it is a faced paced office, I do so much which helps me learn all aspects of the field.
I have a three year old rabbit named Bruce, who hangs out with me a lot and loves watching tv also.
---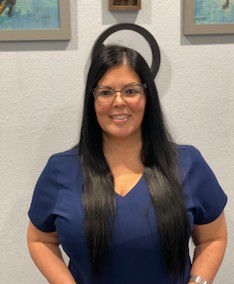 Jessica
I was born in New Jersey but spent most of my life in Florida. My family moved to Florida in 2005, where I have also raised my own family.
Veterinary Medicine has been my passion and my entire working career for the past 20 years. I started as a receptionist, then was able to work through the hospital and become a veterinary technician. I have been working as a technician for several years and worked in emergency, specialty , and normal day practice. Emergency medicine is my favorite, it allows me to use all my skills when working with patients.
When not at home my life is still busy with my 5 French bull dogs, 3 Devon rex cats, 1 exotic short hair, 5 leopard geckos, and my Chihuahua. During my free time it's spent with my two kids and my fiancé. We love going fishing, and just spending time together.
---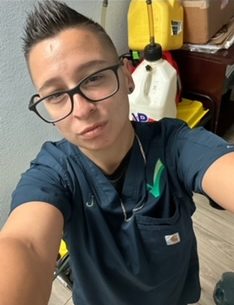 J
I was born in Valparaiso Indiana and moved with my parents to Florida in 2001. So, most of my life has been living in Charlotte County.
Working with animals has been my passion my whole life. I volunteered in several shelters and did dog training for five years at PetSmart. My first job was with Choice Veterinary Services, who gave me the opportunity to grow and learn veterinary medicine. I have now been working in the veterinary field for over a year now, and truly love the career path that I have chosen.
I have been learning all aspects of veterinary medicine and continuing my education in the field. And now I have graduated as a veterinary technician. During the day at work, I enjoy being able to educate my clients about their pets. As I continue to work every day in an environment that I love, I hope to be able to take care of one of your pets one day.
When not at work I am touring Florida with Deojee, who is my Australian Shepherd. Shady, my Jack Russel / Boston Terrier mix enjoys staying home laying on the couch. Now come my Cats, Nugget, Mystic, Eevee, Garfield and Arlene. Obviously, my cats are playing inside and outside doing their thing.
My Hobbies include; Four wheeling, all water sports, and riding my BMX.
---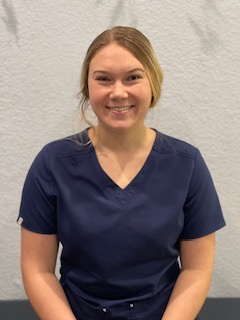 Emily
We traveled around when I was younger living in South Carolina, Virgina , and Texas before ending up in Florida 8 years ago with my family.
I have always had a passion for animals of all kinds. I worked several years after school in a pet shop, where I learned about several types of species. Now I am working at Choice Veterinary Services as a receptionist. This is my first job in the veterinary field. I enjoy all the learning and experiences that I am getting here. When I can console a client because their pet is sick, makes me feel good. I really enjoy being able to support the clients and the patients.
When not working, I can be found organizing my house and rearranging one of my 4 fish tanks. My boyfriend and I also enjoy just relaxing at home with our many types of animals. We have 3 cats, 2 birds quaker, and a cockatiel.
---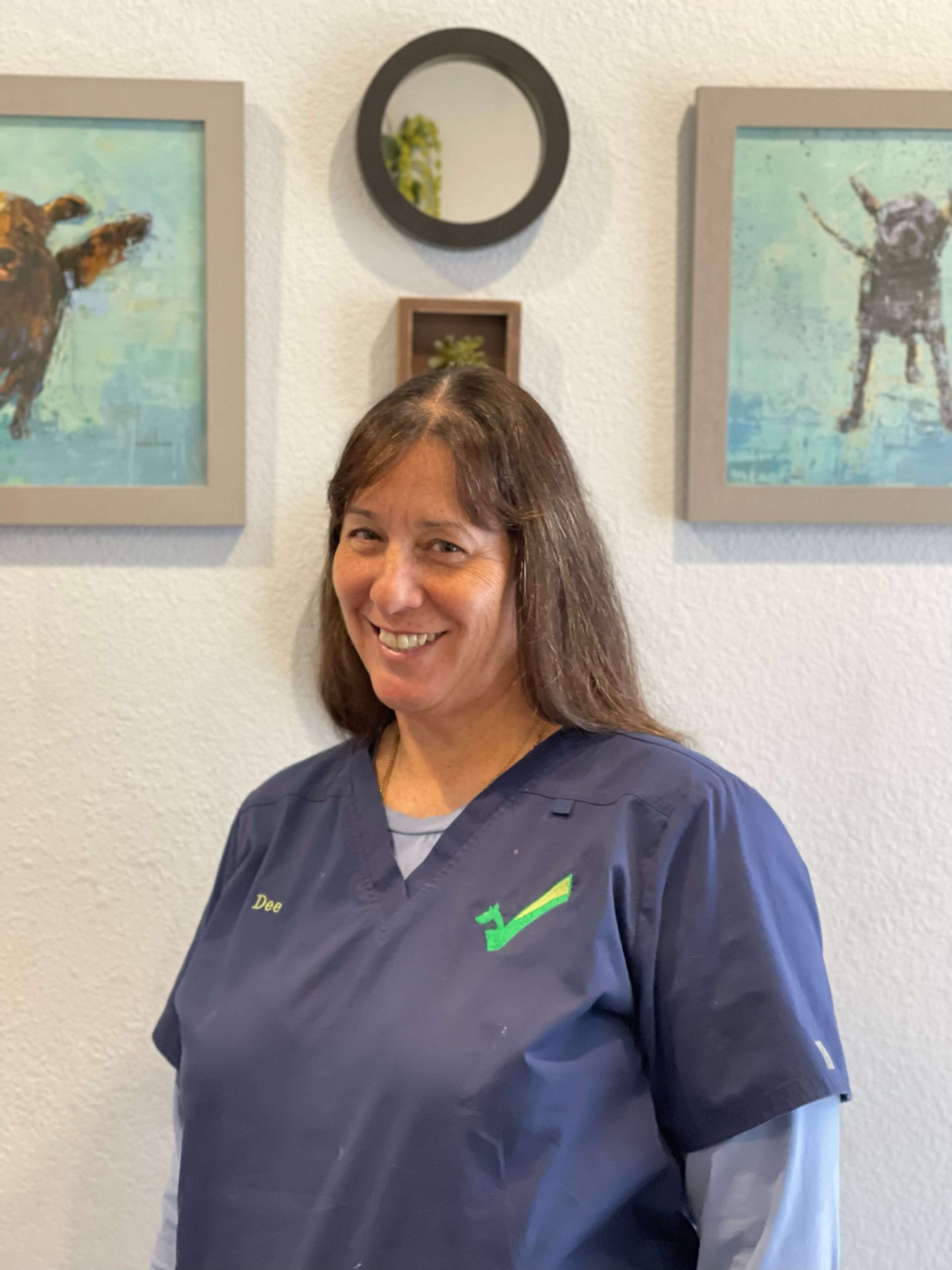 Dee
I was born in Joliet Ill and moved with my family to Florida when I was 12 years old.
Veterinary Medicine has been my career path for the past 23 years. I am a CVT and have always worked in day practices. The past several years I have been working mostly in surgery. I enjoy training my coworkers while working. Even being in the field for 23 plus years, there is still so much to learn.
My husband and I have been training German Shepherds for several years, and most of our training is sport competition. We have several German Shepherds at home but two are now training for their schutzhund Titles. When we are not training our dogs, the both of us love to just be outside doing any activity.
---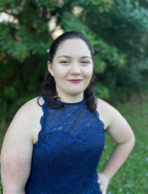 Elizabeth
I was born and raised in Florida, where I still live with my family in Charlotte county.
I had a passion for animals my whole life, started the veterinary assistance program in high school. Continuing my education, I remained working at Choice Veterinary Services as a veterinarian Assistant. Currently enrolled in college working on my undergraduate to become a veterinarian. My dream veterinary school is the University of Florida, where I am planning to go.
When not studying, I can be found watching a British murder mystery, or putting together puzzles. My favorite puzzles are 3-D and jigsaw. My 13 year old chihuahua Daisy loves to sleep with me and read books on our down time.
---
Priscilla
Bio Coming Soon!

---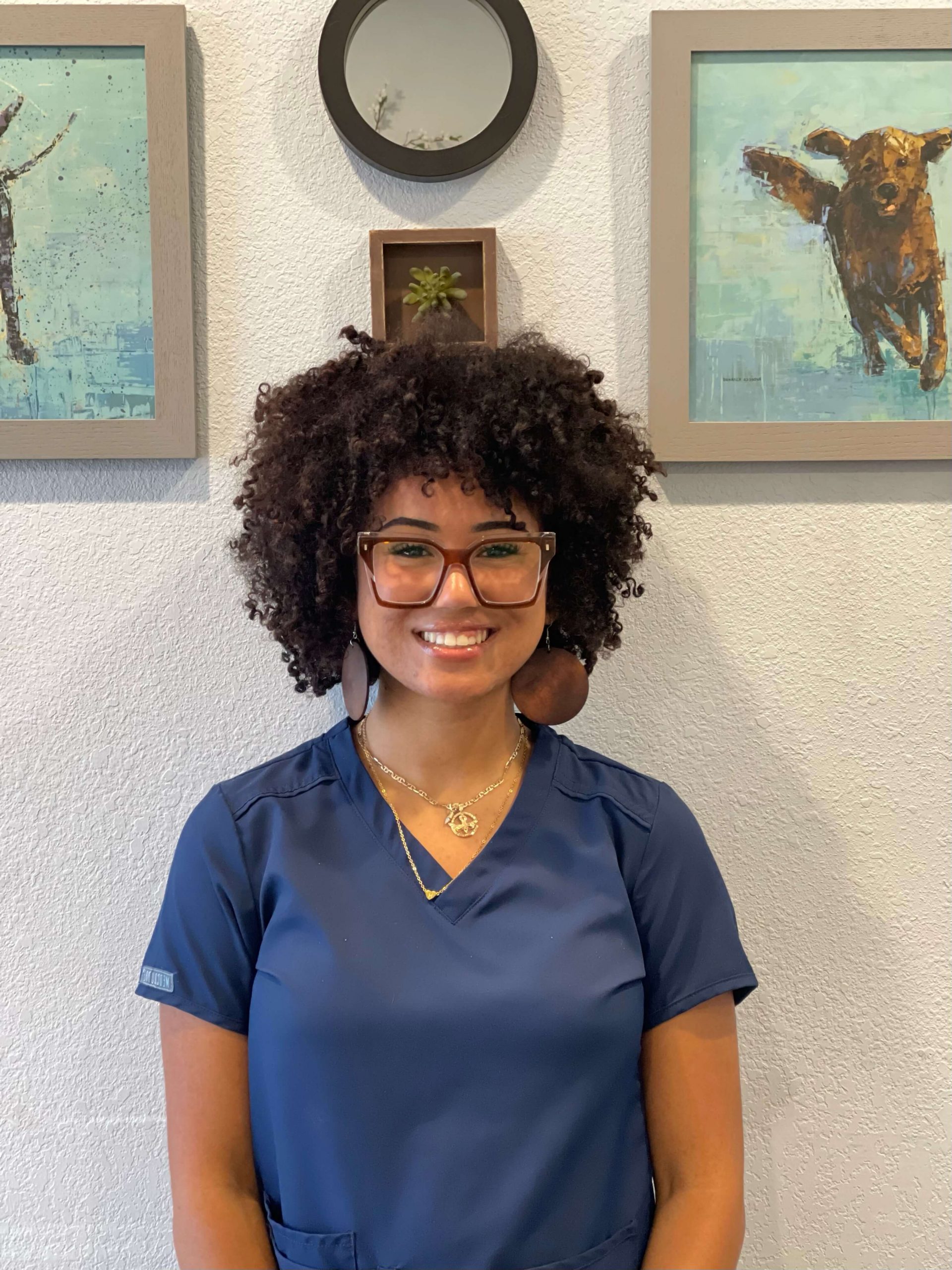 Cheona
Bio Coming Soon!

---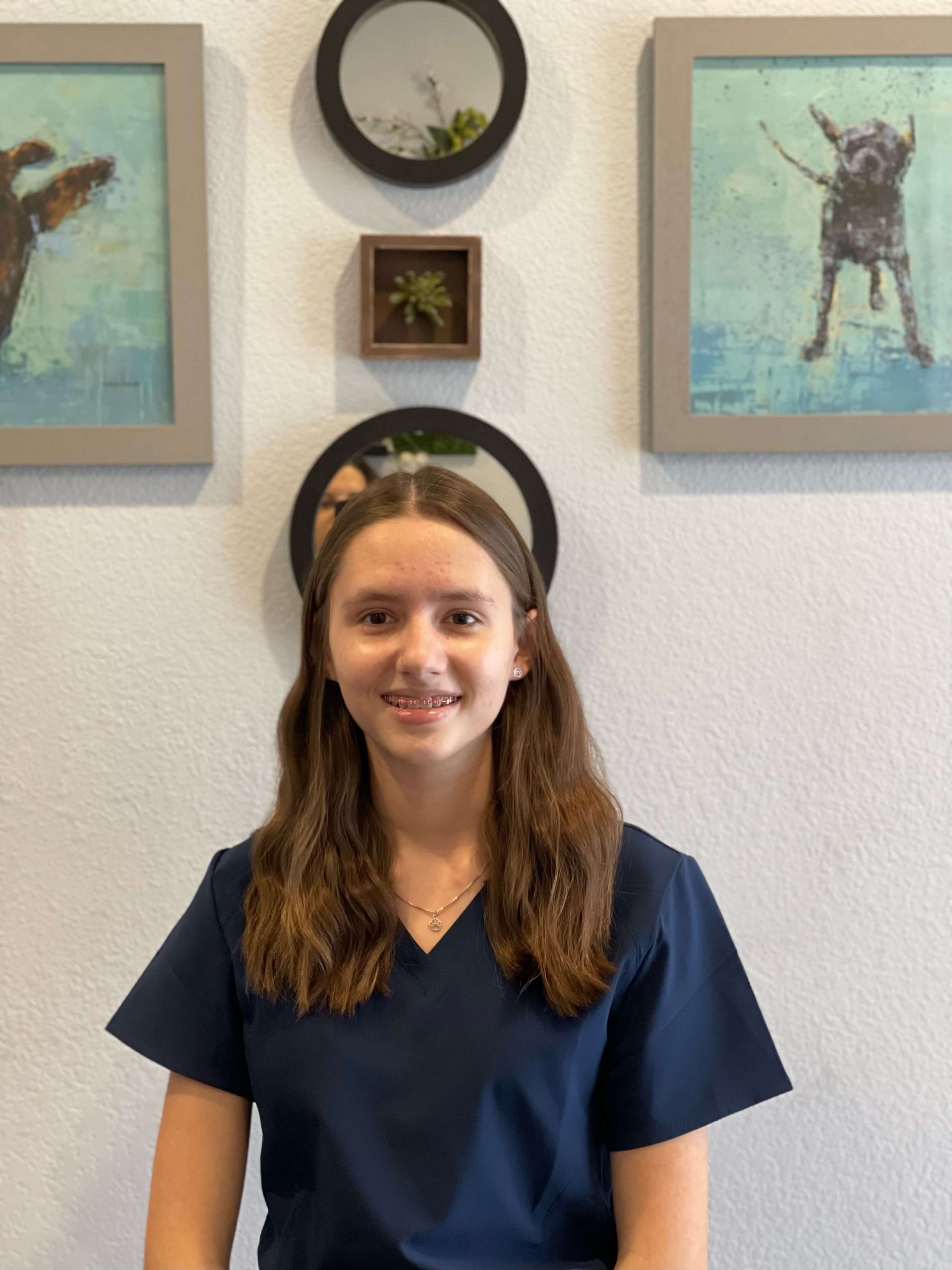 Kelli
Bio Coming Soon!