Our staff at Choice Veterinary Services consists of well-trained and highly qualified personnel. We constantly strive to provide the best medical and surgical care possible for our patients. We are a full-service hospital, capable of handling almost any medical or surgical problem. This means that we can provide a wide range of specialized and routine services for our patients. Some of these services include: Hospitalization & Radiographs, Ultrasound, Dental Wellness & Oral Surgery, Acupuncture, and Laser. We are also Certified Reproductive Zoetis Frozen Center, offering specialized reproductive services. The compassionate and excellent medical staff at Choice Veterinary Services builds a family relationship with you as our client and your furry family member.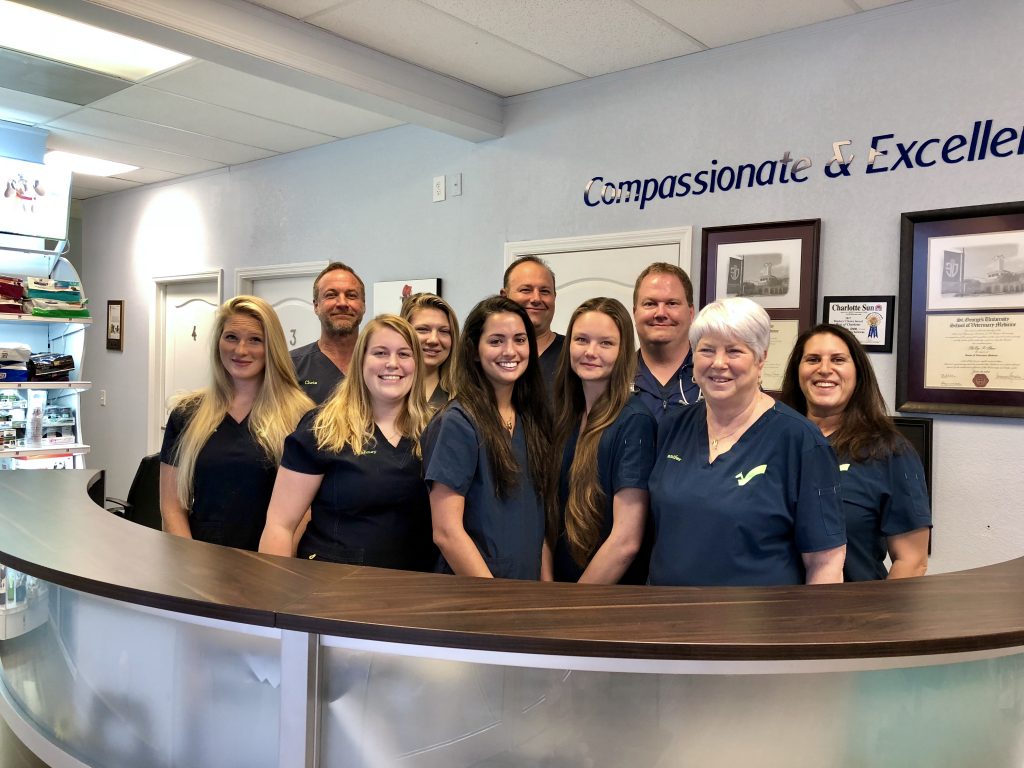 ---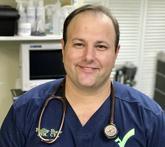 Dr. Phillip Shaw
I am a graduate of St George's University College of Veterinary Medicine in Grenada. Before receiving my veterinary training, I was raised in Mt. Dora, Florida working in a mixed animal practice since the age of 15. My passion of animal medicine grew at the University of Florida where I received my Bachelors in Animals Sciences. (Go Gators!)
After graduation I furthered my skills in Eastern Veterinary Medicine becoming a Certified Veterinary Acupuncturist, from the Chi Institute, to help give alternative therapies to my patients. For 7 years I practiced in Orlando, Florida. I served as Chief of Staff for 3 years in a multi-doctor practice. There I pursued further training in advanced surgical techniques including fracture management/repair, stabilization of the canine knee after ACL rupture, abdominal ultrasound and dentistry.
Recently, my wife, Caryn, our daughter, Harper and our son, Leo, and I moved to the Southwest Florida area to realize our dream of opening our own veterinary practice, Choice Veterinary Services. I've since become a member of the Punta Gorda Chamber of Commerce. When I'm not in the office, I enjoy boating, in-shore and off-shore saltwater fishing, and playing bluegrass music (with Dr. Steely). A few years ago, we welcomed our newest addition Maui, our french bulldog, to the Shaw family.
---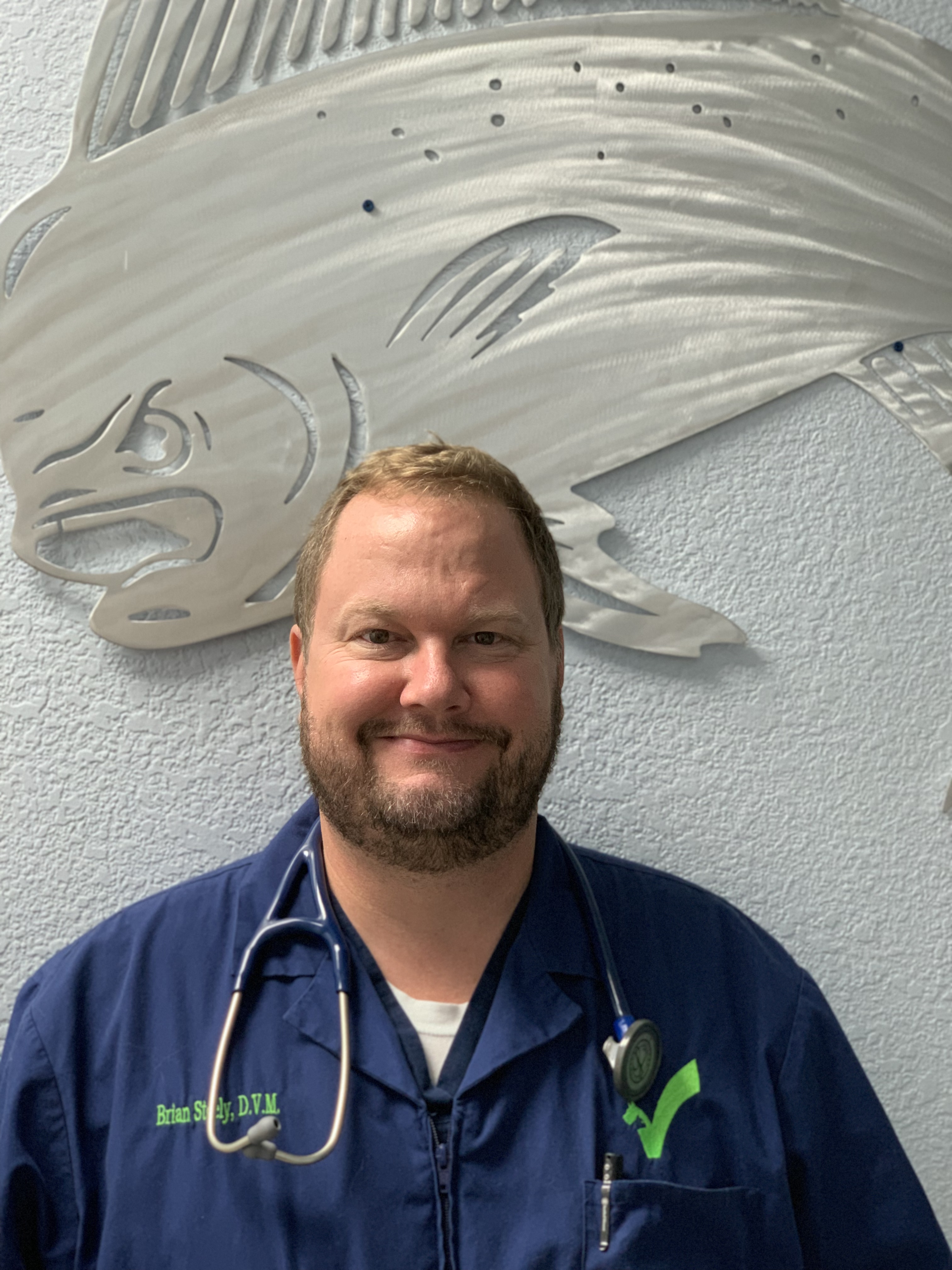 Dr. Brian Steely
Dr. Brian Steely was born in Williamsburg, Kentucky and has started his college career as a music major at Eastern Kentucky University. He soon realized that his true love was in the field of veterinary medicine and changed his major to pre-vet. After undergraduate work at Eastern Kentucky University, he was accepted to St. George's University School of Veterinary Medicine and received his doctorate in 2010. He worked in a mixed-animal practice in his home state prior to moving to Punta Gorda in 2017. Dr. Steely still loves music, especially bluegrass, and enjoys playing his banjo with Dr. Shaw in their band when he's not relaxing with a fishing pole in hand.
---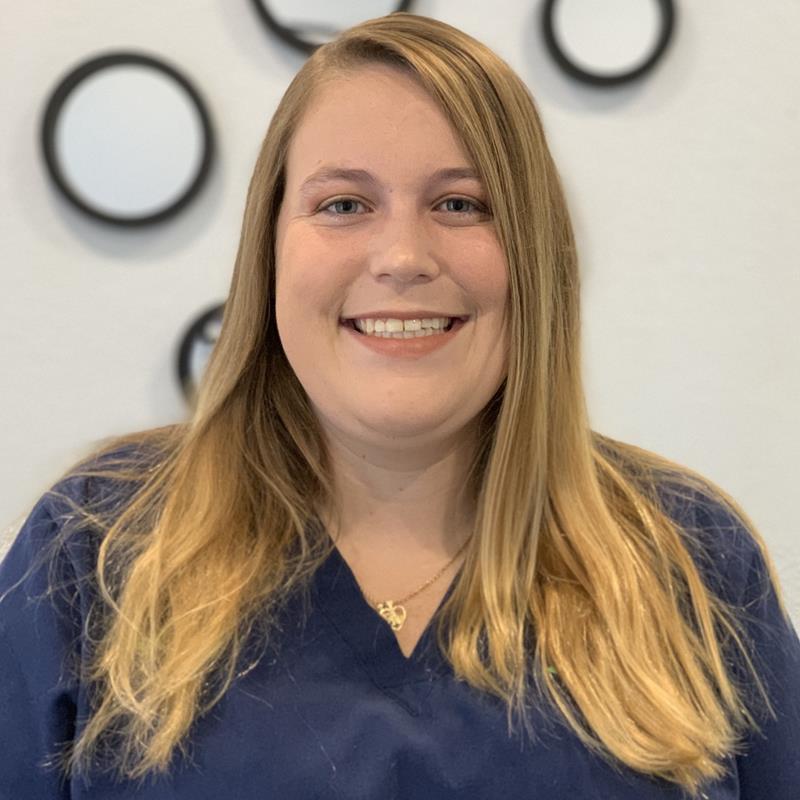 Daphney Holmes
I have been working as a Veterinary Technician with Choice Veterinary Services for several years. I am presently head technician and continuing education in the veterinary field. When working I really enjoy assisting in all surgeries and handling the hospitalized patients. Working with the medical cases helps my education, and really makes me feel that I am making a difference in our patients' lives. When I am off, I love spending time with my two dogs and my horse. Most of my weekends are spent with my family and husband. We love camping, fishing, and family trips to Disney.
---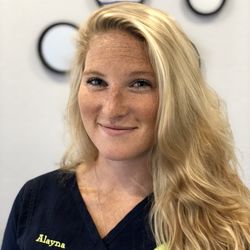 Alayna Murphy
Hi, my name is Alayna, I am originally from New Jersey and moved to Florida with my family when I was eight years old. I have been very lucky to work as a veterinary technician for the past six years. I have been working at Choice Veterinary Services for three years now. Working at Choice has allowed me to continue my career as a veterinarian technician, where I make new fur friends everyday and continue to grow as a technician. When not at work, I am spending time with my four dogs Rylee, Winnie, Angel, and Dakota. In the evenings I enjoy watching TV with my husband and bunny, Penelope. On my days off, I am spending time with my horse, Charger. Charger and I usually go for a trail ride once to twice a week. Hobbies: going fishing with my husband, grooming my dogs, riding Charger, and just enjoying time with my friends & family.
---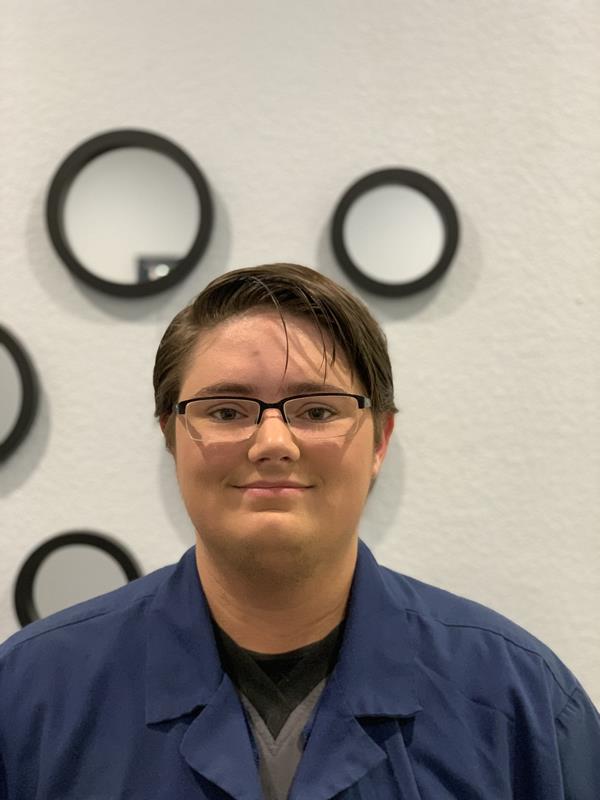 Brendan Mabry
I am one of the newest members in the veterinary field at Choice Veterinary Services. I was born in Mississippi, and moved to Florida with my family eight years ago. I am now working as a veterinary assistant, but training to be a veterinary technician. I truly enjoy every day that I am working with the animals and even more the education I'm getting at Choice Veterinary Services. On my free time I am playing video games or spending time with my family & friends. I can't forget about my best buddy Oakley (Oakley is a 100 pound white German Shepherd). Along with Oakley I have 7 cats and my Mom's dog. So, pretty much my time is spent loving on all my animals.
---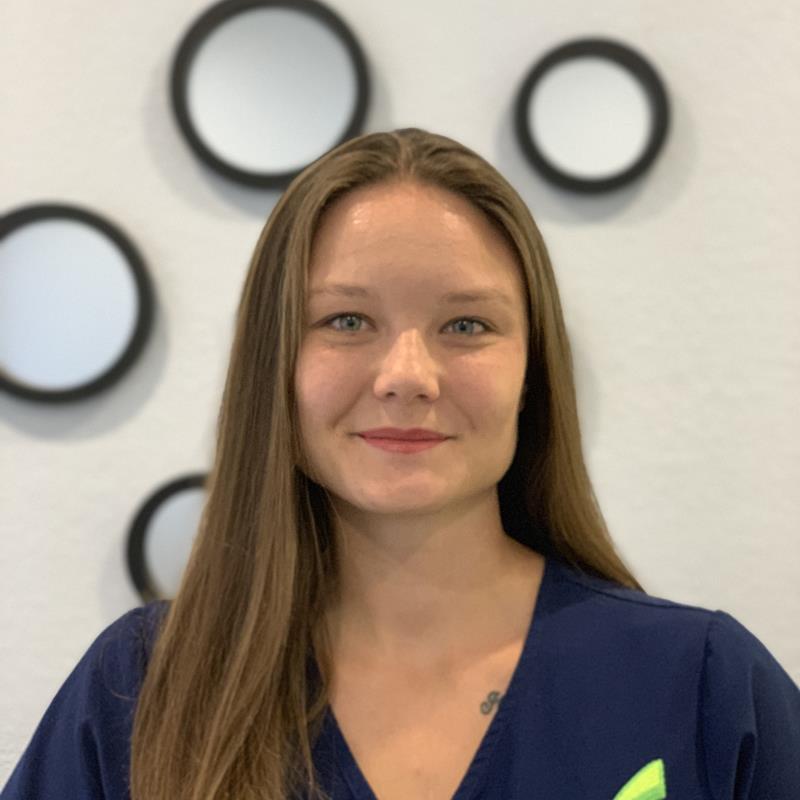 Nykol Smith
Hi, my name is Nykol, I was born and raised in Cape Coral, Florida. I have been working in Veterinary for five years now (two years have been with Choice Veterinary Services). My family and I moved to Punta Gorda three years ago on property, which has allowed us to have all of our family horses. Two of the horses are mine, Hemi and Karma. I also started a non-profit dog rescue in 2016 called Nykol's Rescue. My rescue has adopted out over 200 dogs to date. Working at Choice Veterinary Services has really allowed me to expand my rescue and help dogs with medical issues, whether major or minor. We were also able to save dogs from shelters that have been left there due to major orthopedic issues. Our doctors perform the procedures necessary to save our rescue dogs and find them their forever home. I spend my days off cleaning my kennels and saving dogs from shelters. I also get to spend quality time with my five personal dogs and riding my horses.
---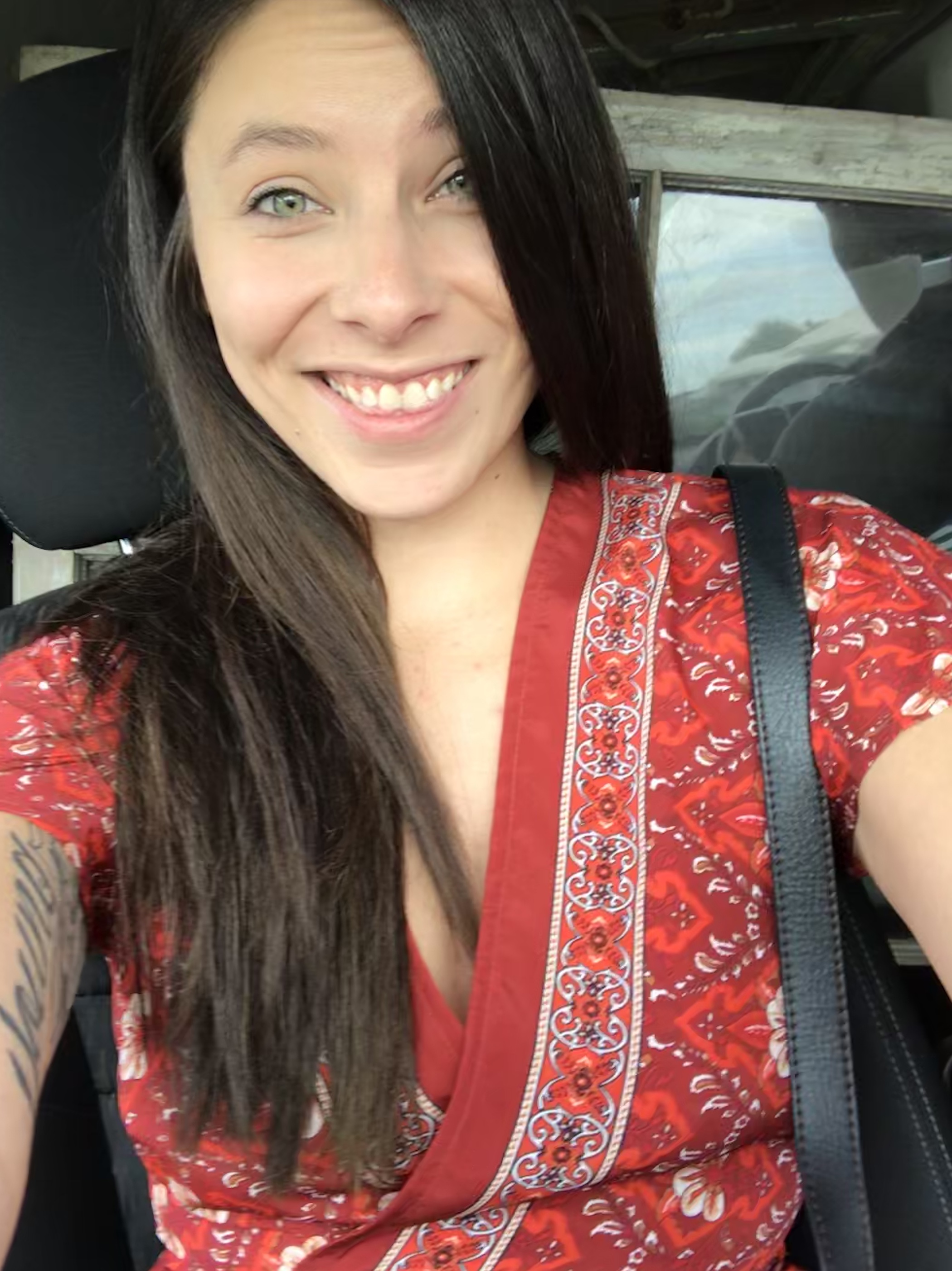 Kaylyn Gilliam
I am originally from Michigan, and have spent most of my life there but now I am permanently living in Florida. I have been working in the veterinary field for three years now and Choice Veterinary Services for the past year. Working with animals has always been my passion and has offered me the opportunity to explore and learn how to take care of animals. My other passion is children, and I am a teacher in the Charlotte County School District. I am presently continuing my degree in education. I am also involved with Nykol's Rescue. At the rescue, I help with fostering and I am also one of the board administrators. When I'm not working with the rescue, my boyfriend and I are spending time together with our rescue, Sunshine.
---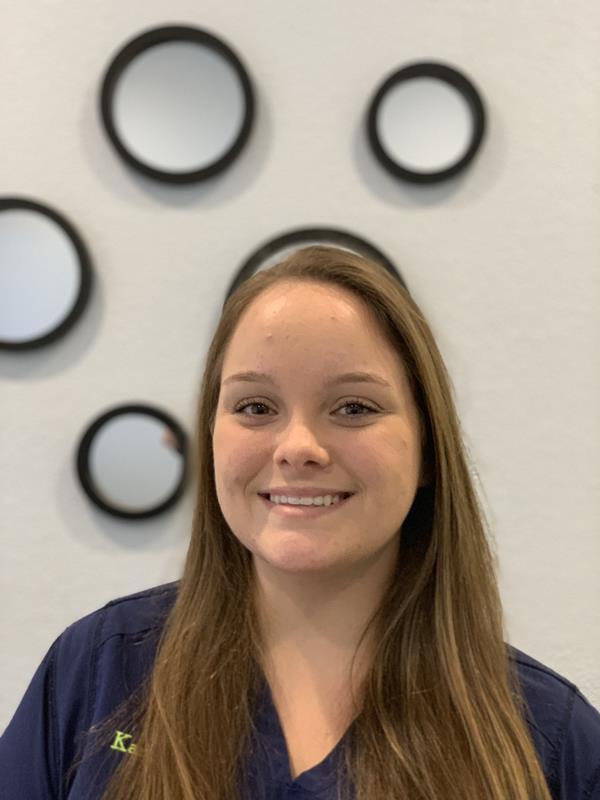 Karlee Johnson
Hi, my name is Karlee Johnson, and I am the new girl on the block here at Choice Veterinary Services. Choice Veterinary Services has allowed me start my career as a veterinary technician. I was born in Cape Coral and still reside there with my husband, daughter, and all of my fur babies. I have three dogs: Nala, Kova, and Zira. When my little girl goes to sleep, I bring out my ferrets Bella and Maleficent. On my days off I spend time organizing events for Nykol's Rescue, a nonprofit dog rescue. In the rescue, I also work with fostering and finding fosters.
---

Jodi Hess
I moved to Florida 8 years ago from Philadelphia, Pennsylvania. I have been working at Choice Veterinary Services since August 2011. I was very excited to have the opportunity to start my career in the veterinary field. We at Choice Veterinary Services work hard everyday to help all our patients and make a great experience for our clients. When not at work, I keep myself busy doing a whole lot of nothing. I do spend most of my weekends with my three dogs Zoe, Parker, and Finn. Also, on Saturdays I am usually spending the morning with my handsome horse Charlie. When I get the chance, I go on trail rides with my coworkers. My happy place is any beach with my partner, Mary, and spending time with my family.
---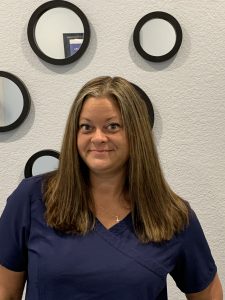 Stacey Illum
I was born and raised in Mentor Ohio and moved to Florida nineteen years ago. For the past fourteen years I have been working in human medicine, in orthopedics.
I had an opportunity to work in the Veterinary Field here at Choice Veterinary Services and train to be a Veterinary Technician. During my training as a technician, I am amazed how much different the fields are and how happy I am with my decision to start a new journey.
On my off time I am being a Mom to my one daughter and a wife to my amazing husband. My four-legged girl is Abbie and she and I love our one on one.
---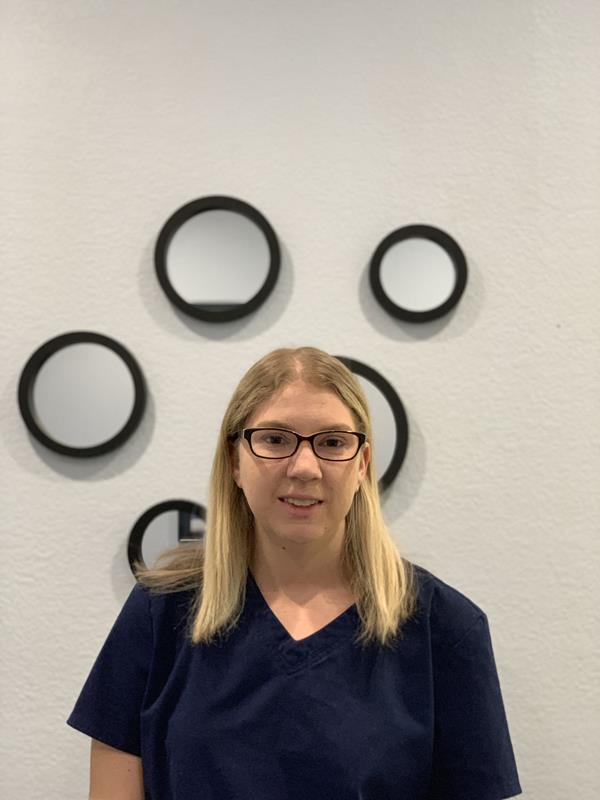 Makayla
I was born in Fort Myers Florida and My family and I moved to Cape Coral where we reside now. I am currently attending Veterinary Technician school and work at Choice Veterinary Services as a veterinary Assistant.
When at home we have two family dogs that are always willing to hang out with me while I am doing my schoolwork. On my free time I spend it with my family and boyfriend.
---