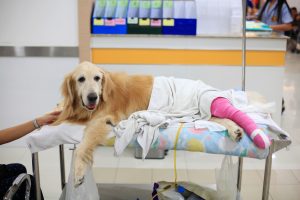 Surgical procedures are often a necessary part of your pet's general health care plan. Choice Veterinary Services offers advanced surgical techniques and technology for dogs and cats.
We perform all types of general and orthopedic surgery, including:
External eye surgery
Soft tissue/general surgery
Orthopedic surgery (for example, ACL repair, fracture repair)
Spay, neuter, and C-Section
Emergency surgery (laceration repair, wound repair, foreign object removal, emergency orthopedic surgery such as fracture repair)
Dental surgery
Our surgical facilities include:
A fully-trained veterinary and technical nursing staff to ensure the safest, most efficient, state-of-the-art procedures for your pet
ECG and oxygen saturation monitors
Monitored sterilization techniques to verify sterilization is complete
Full pre-anesthetic blood testing and Surgical warmers to prevent hypothermia
Pre-Surgical Care
Prior to surgery, all patients are carefully screened, and anesthetics are specifically tailored to your pet. We require pre-surgical blood work so we can evaluate your pet's kidney, liver and heart function prior to undergoing anesthesia.
Patient Monitoring
We monitor all of your pet's vital signs with state of the art equipment as well as manual techniques. Pets are monitored during surgery using pulse oximetry, respiratory monitoring, EKG, temperature monitoring, and are given oxygen.
After Surgery
Once the procedure is completed, a member of our nursing staff will sit with and comfort your pet until they are awake and aware. Your pet will wake up to warm blankets and a caring smile. A member of our team will call you with a status report. When you pick up your pet, the doctor or nurse will review the procedure with you and send you home with easy to understand aftercare instructions. We will call you within a few days to check on your pet and answer any additional questions.
Pain Management
At Choice Veterinary Services, we believe in maximizing the comfort of your pet during and after his/her procedure. Proper pain management also improves your pet's recovery and speeds the healing process. We administer pain medication before beginning the procedure, during the procedure and post-operatively as required by your pet.
We will communicate with you about the things you need to know before, during, and after your pets' surgery. It is our goal to make the entire process go smoothly, and to eliminate the stress and worry of surgical procedures. If you have any questions, comments, or concerns, please don't hesitate to contact us today at (941) 347-7212.